Simple Instructions on How to Interpret Your Dreams
Dreams Workshop By Best Selling Author on Dream Interpretation, Colette Toach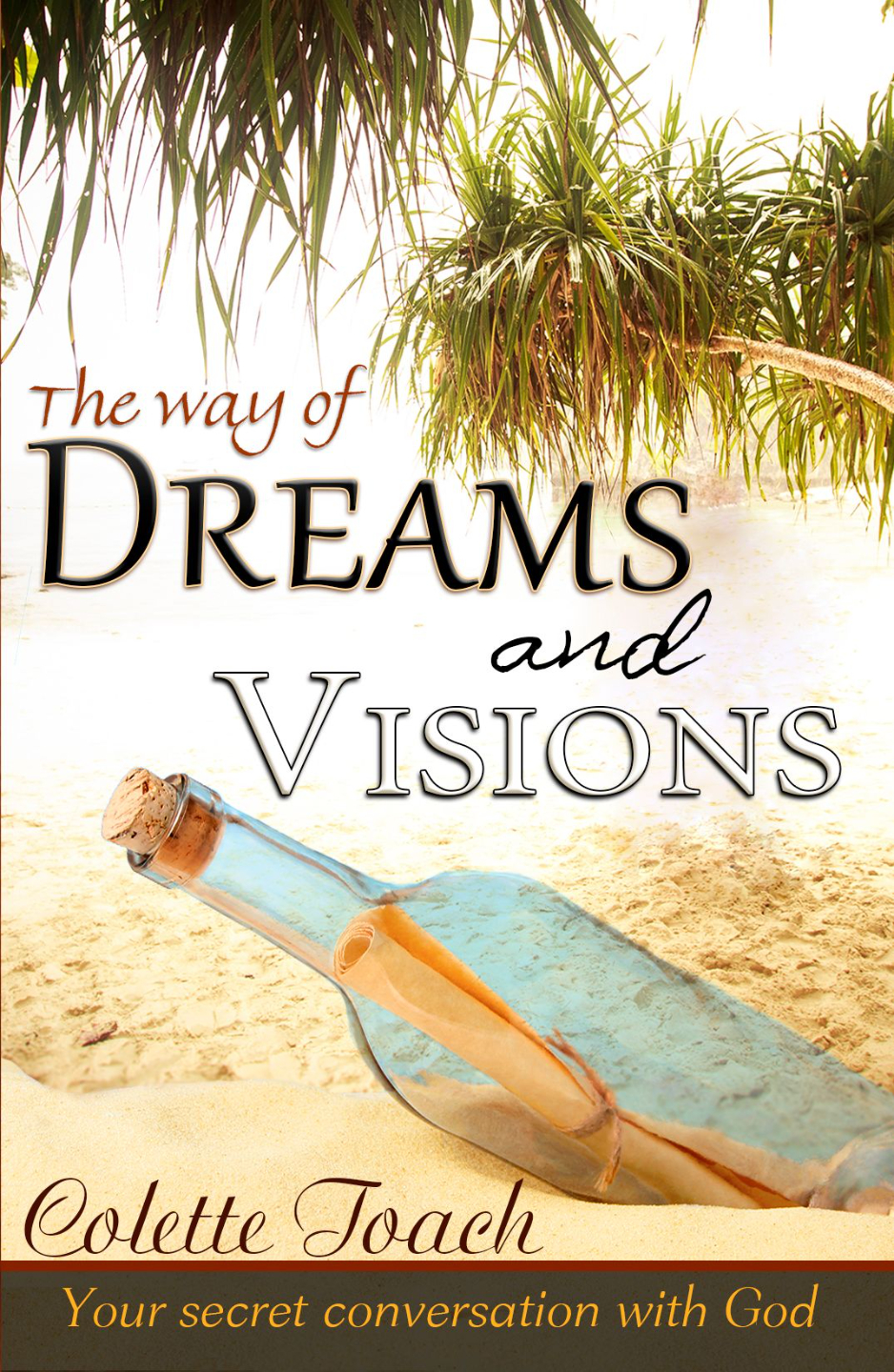 God wants you to interpret your dreams… and here's why!


Dreams are given by the spirit of God and are no different to prophesy, visions, or a word of knowledge spoken in the church. They are simply a way for the Holy Spirit to communicate messages to your spirit.
It's not something mystical. It's a relationship, and it's beautiful. It's your inheritance to commune with God. To know His information, His thoughts for you, His feelings for you, and His vision for your life. Your dreams are filled with supernatural knowledge and wisdom that you can learn to discern and draw revelation from. And you don't have to beg for it!
The only requirement…. is for you to desire this gift.
---
Grab Your Copy of the Best Selling Dreams and Visions Book
Get your Book Here!
It's Time To Join TRIBE!
June 9th @ 3pm (PDT)
Rhino and up levels get access to break-out rooms where Apostle Colette and the NextGen Prophets Team will give them live interpretation and Q&A.
JOIN NOW
Let's Find Out What God is Saying To You
I'm going to take you through a few simple steps that are guaranteed to reveal the meaning of your dreams. I'm also going to pray that the Holy Spirit will impart and manifest this gift in your life. I'll end off by explaining the difference between a dream from God and a nightmare from the enemy.
These are some topics we will cover
3 Steps to interpret your dreams
What the people in your dream mean
Common symbols and their meaning in your dream
When to accept or discard a dream
How to step out on a dream interpretation
Is This dream for you or for someone else
When to share a dream and when to keep it to yourself
INTRODUCING...
Apostles Craig & Colette Toach
#1 Best Seller on Amazon in Dreams
---
Time and Dates
When: June 9th
Time: 3pm (PDT)
Receive The Gift of Dreams and Interpretation
In our breakout rooms, the group leader will lead you through a ministry activation project. Apostles Craig and Colette will also decree into your life for Him to activate this gift according to His plan.
Practice Dream Interpretation in a Safe Environment
Nobody gets their first interpretation 100% correct. But that's ok, you'll get live feedback on where you were accurate and how to improve through the Lord's leading.
Receive an Interpretation For Your Dream
Bring your dream and receive the answers you've been seeking for. See dream interpretation in real-time by the leading of the spirit.
Based on The #1 Book on Dream Interpretation
Get The Way of Dreams and Visions book & symbol dictionary 50% off when you register today. Find out why this guide is at the top of the charts.
Grab a Copy Today!
Why people love this book
"Very informative I have received impartations as I am reading the book this book has caused me to be excited to help others. If you are keen on wanting to hear the voice of God via dreams.. this is a must-have!!"
Pearlie
This is a must-have for every believer, I highly recommend it. This book taught me how to identify and interpret my own dreams and others as well, giving the believers the foundation that they needed to go on and press forward to what the Lord has for them
Yvette M. Nietzen
YOUR TRIBE. YOUR PROPHETIC INHERITANCE.
This is your prophetic DNA! It does not always mix well with others But you can't fight your nature, you can only own it and develop it. So don't settle for a tribe that you don't belong to. Integrate into the one the Lord created you for.
YOU HAVE THE NEXT GEN GENE
We can't wait to connect and grow with you! In this live session as part of Tribe, you will have exclusive access to get your dreams interpreted and your
GET STARTED TODAY!
Jump on in and save your seat! Join our Rhino level!
God's Message Revealed to You
Apostle Colette Toach is going to do more than just explain simple symbols to you - she is going to help you decode the messages the Lord is giving you right now. It will give you your spiritual GPS for interpreting dreams and visions.
Everybody dreams but what not everyone knows is that the Lord is talking to you right now through your dreams. He is writing you sweet love notes!
Purchase The Way of Dreams and Visions Below!